Canada and the USA have had decades of high immigration.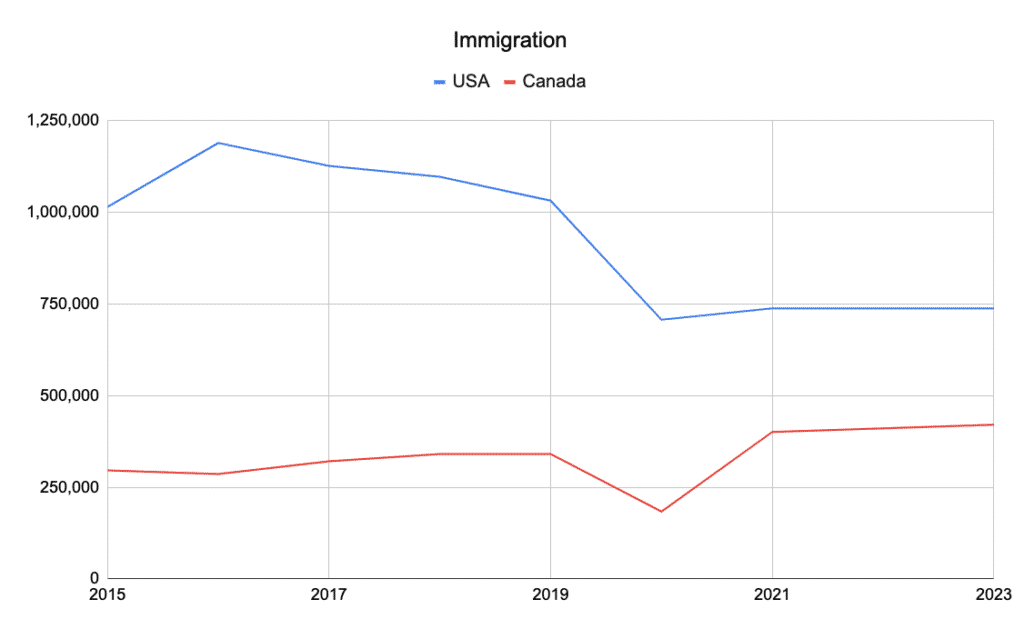 You can see that the US numbers are quite a bit higher than Canada. In both countries, new permanent residents declined in 2020 because of Covid. Canada's immigration is bouncing back strongly, however, as its government is encouraging higher numbers. On the other hand, American immigration is stabilizing at a lower level.
At JobArc, we have heard from many American companies who say it's easier to find specialized talent in Canada. Why would that be the case when so many job seekers are pouring into the US every year?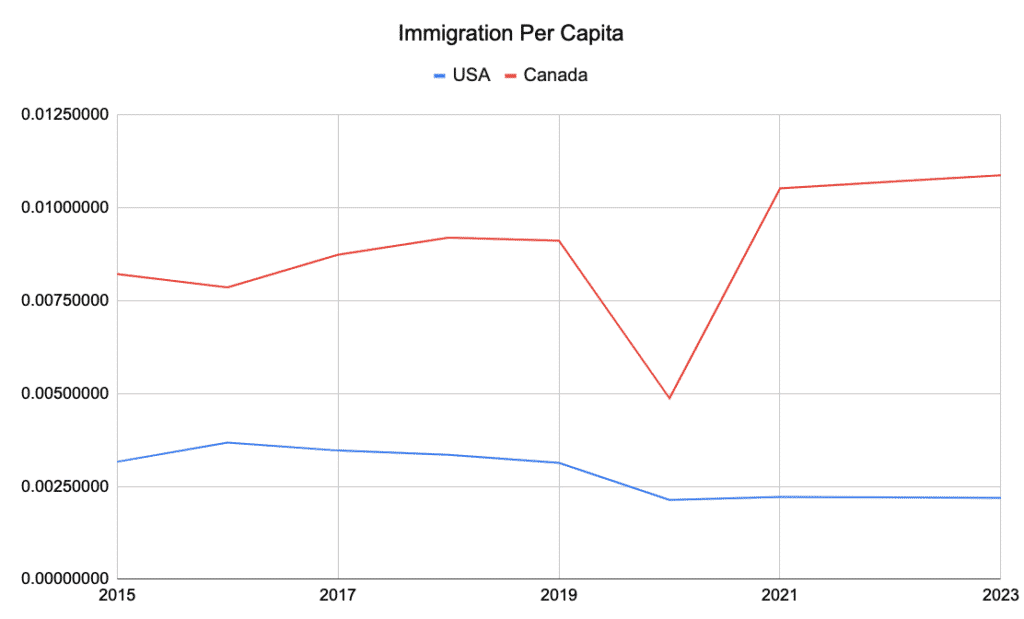 A better measurement is to look at the numbers per capita. We can see why it's so much easier to find Canadians. Immigration rates are about four times higher than south of the border. The Canadian government is focusing on well-educated and highly-skilled workers.